Details from The slabs whistle; a song under my wheels (Mural), Vinyl, corrugated plastic, and paint, 60x3m (approx), 2022 (photos by Dom Moore)

From February to June 2022, I worked with young skaters* in Plymouth to develop a public mural. A large skateboard frames a collection of skate stickers which were designed in collaboration with the skaters. The stickers are interspersed amongst arcs of colour, which reference the marks that skateboarders leave behind. The mural celebrates the skateboarding community of Plymouth and their use of Civic Plaza, which has been their primary skate spot for several decades.

Skate stickers offer an opportunity to express your identity and to personalise your board. They are small accessible artworks, which carry messages and meaning. Many of the group's designs are funny, playful, or surreal. Some express the flowing motion of riding a skateboard, others address the frustration - and elation - of learning a new trick.

Each sticker is personal to the maker, but communicates feelings and experiences shared by all skaters. The stickers featured on this mural are also available as a sticker sheet, which people can use to decorate their own boards with the group's designs. As well as working on this mural and the sticker sheet, I collaborated with the skaters to create an animation and a map of skate spots in the city centre (download a digital copy here).

*The young skaters are part of PRIMEdesign, a group of young people who skateboard at Prime Skatepark in Plymouth.



The slabs whistle; a song under my wheels (Map), Digital print, 42x30cm, 2022 (photos by Dom Moore); download a digital copy here.

Skateboarders see the city differently and value spaces that others walk by. Who else is paying attention to; the ledge at the back of Tesco, the paving slabs that whistle when you ride over them, or the stairs on top of the multi-storey car park with the soft landing? Skateboarding encourages different ways of moving through the city and looking at architecture. We pick the pavement that's smoothest and search for spots in neglected corners. Our map is about seeing Plymouth through the eyes of skateboarders and recognising the creativity and resourcefulness that skating requires.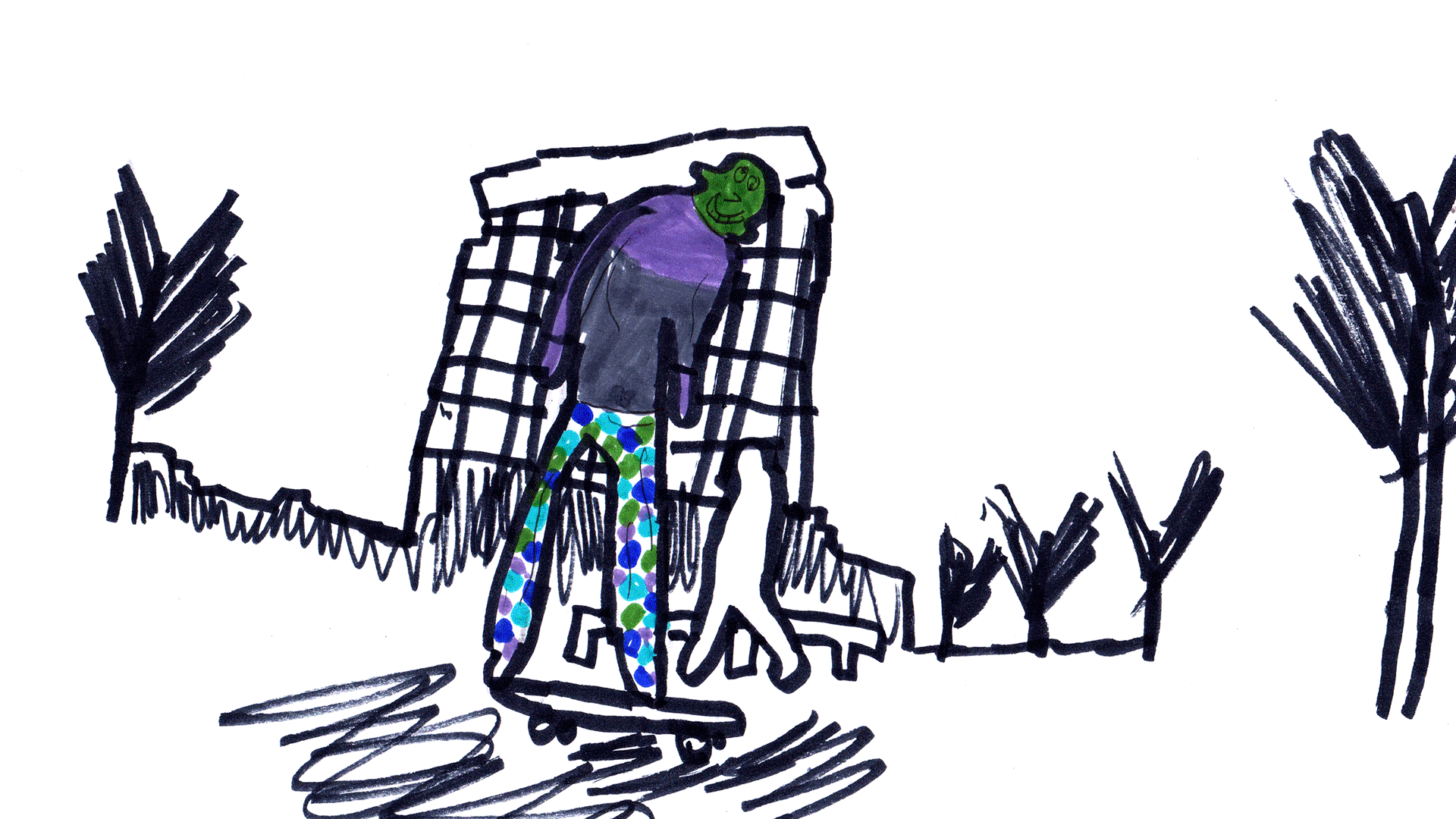 The slabs whistle; a song under my wheels (Animation), Video loop, 2022 (based on a clip from Civic Daze, by Olly Howe)


With thanks to:
The skateboarders of Plymouth who have participated in workshops and contributed to this project
Ben Borthwick, Head of Creative Programme, KARST, Plymouth
Lucy Elmes, Special Programmes Producer, Take A Part, Plymouth
Llŷr Davies, Head Technician (Mural)
Joe Allen, Technician (Mural)
Big Ups, Printing & Fabrication (Mural & Stickers)

Funded by:
Arts Council England
Historic England, High Streets Heritage Action Zones Cultural Programme

Commissioned & Produced by:
Take A Part, Plymouth
KARST, Plymouth

Commissioned on behalf of:
Prime Skatepark